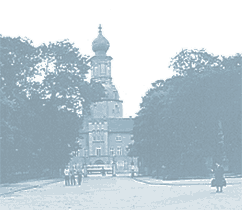 We are back!!
Next Annual General Meeting will be at lunchtime on Saturday 21st May 2022.
A Calling Notice was circulated in April 2022 with the details of this event.

Sadly due to a lack of numbers who could attend, we had cancelled our room at the RAF Club and instead were going to meet at 12:30 hrs in the Running Horse bar in the club basement. Thanks to the kindness of the RAF Club, they have let us have the Battle of Britain suite for nothing. In return we need to tell them what we want to eat off the Running Horse Menu. We will therefore buy our chosen order for food and drinks over the bar as normal but take it back across the corridor to the Battle of Britain Suite to consume. There are now 19 attendees! If you change your minds and can make it come and join us! If you want food, please tell Mick by Friday morning.

Royal Air Force Club, 128 Piccadilly, London, W1J 7PY

Please let me know if you wish to stay and you are not a member. Book early if you also want a room.
Click here for Details
Click here for Map
Click here for Potential Attendees