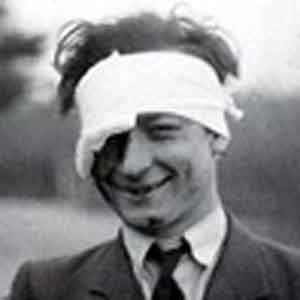 Squadron Leader Sam D'Arcy died on 24 July 2012 at his home in France, not far from where he was born in Tours, after a long struggle with cancer. His deep Catholic faith helped him through these hard times and he was able to receive the Last Sacraments just prior to his death.



Born on 19 November 1929, Sam was educated by the Benedictines both at Prep School at the Abbey School, Ramsgate, and then Ampleforth where he followed his brother Patrick into St. Aidan's House and where his brothers Dominic, Michael and Gerald also went.



Sam left Senior House Ampleforth College in 1947 and with his passion for aircraft it led him to join the RAF as an Officer Cadet at Cranwell in April 1948. After training on the Gloster Meteor, the RAF's first jet fighter, his first operational posting was to Germany (ten miles from what was then the East German border), where he flew Vampires and Venoms. In March 1954 he was the first pilot to survive an ejection from a Venom when, on pulling out of a high level dive bombing run, the plane's wings snapped and folded above him. He was then posted to the Empire Test Pilot School (ETPS) at Farnborough, Hants, where he tested the RAF's next generation of fighters.



Sam married Isabelle de Montbron in 1956 in France and at the time he was involved in setting up the Accident Prevention Branch, the forerunner of the RAF Flight Safety Organisation. In 1960 he was seconded to the Royal Australian Air Force, where he added a further 12 aircraft types to his logbook, and two more children to the four he already had.



On returning to the UK, he started his long association with the RAF Selection Centre interviewing and selecting Officers and Aircrew for many years (several of whom were Amplefordians). Later, he was to develop and manage the Aptitude Assessment System, taking it from a crude mechanical test to a complex multi-faceted physical, intellectual and psychological computerised system, much envied by foreign air forces and civilian companies.



Over his long career Sam was stationed at 42 different air force bases and flew over 41 different aircraft types. After retiring from the RAF, Sam moved to his cottage in the Loire valley in 1994 where, among other things, he was able to pursue his interest in genealogy and his great love of gardening. He leaves behind his wife Isabelle and his 6 children, one of whom followed him into the RAF, and eight Grandchildren.